What is Kamili Yoga™?
Kamili Yoga™ is a modern Pan-African system for Black holistic wellness. From the African Swahili word for "complete" and the Indian Sanskrit word for "union," Kamili Yoga™ is born of the necessity for more systems of Yoga that center Black wellness in a holistic way. Kamili Yoga™ consists of three structured core tenets, each of which is rooted in the exploration of Pan-African traditions and peoples, from the African ancestors spread across the Motherland to the Black descendants dispersed around the world.
Kamili Yoga™ is an answer to numerous needs. The need for more culturally diverse Yoga systems. The need for more Yoga systems that de-center Whiteness. And the need for more Yoga systems that celebrate the beautiful depths of Black and African being.

---
About This Course
The Kamili Yoga™ Beginners Course is a self-guided curriculum to introduce Kamili Yoga™ to both Black and non-Black yogis. The curriculum goes into detail on the origin, structure, and practice of the Kamili Yoga™ system. In addition, students of this course will explore to the historical and cultural foundations of Yoga, universal principles and various forms of African spirituality, and how these converge in Kamili Yoga™.
The curriculum concludes with guided instruction of the core Kamili Yoga™ practice, as well as a breakdown on how to create practices of your own.
---
Who Will Benefit From This Course?
Beginner Black yogis just starting their Yoga journey
Experienced Black yogis such as seasoned practitioners and certified teachers
Any and all Black folks committed to their inner growth and holistic wellness
Mental health professionals, counselors, and coaches
Spiritual workers and holistic health professionals
Personal trainers and body workers
Anyone open to learning an Afrocentric Yoga practice
---
COURSE IN DEVELOPMENT!
GOES LIVE IN 2021!
SEE CURRICULUM OUTLINE BELOW!
The Kamili Yoga™ Beginners Course
Curriculum Outline
---
MODULE I: Opening Overview
The Creation of Kamili Yoga™
Introduction to the Core Tenets
The Kamili Affirmation: A Guided Meditation
Module Review Quiz

MODULE II: Elimu na Hekima on Yoga History
Foundations of Yogic Spirituality
Exploring Systems of Indian Yoga
Appropriation of Yoga in the West
Module Review Quiz

MODULE III: Elimu na Hekima on Traditional African Spiritualities
Universal Principles of African Faiths
Faiths of the African Continent
Faiths of the African Diaspora
Module Review Quiz

MODULE IV: Embracing the Nguzo Tatu
Union with Self
Union with Others
Union with Spirit
Module Review Quiz

MODULE V: How to Practice Ibada Kamili
Takatifu: Creating a Sacred Space
Pumzi: Conscious Breath Techniques
Nguvu: Sensing & Visualizing Energy
Mwendo: Embracing Free Flow Motion
Kutafakari: Simple Meditation Methods
Module Review Quiz

MODULE VI: Swahili Pronunciation Practice
About KiSwahili
Swahili for the Core Tenets
Swahili for the Personal Principles
Swahili for the Social Principles
Swahili for the Spiritual Principles
Swahili for the Complete Ritual
Module Review Quiz

MODULE VII: Curriculum Conclusion
Guided Ibada Kamili: Free Flow
Guided Ibada Kamili: Kemetic Flow
Developing Your Own Practices of Ibada Kamili
Final Thoughts
The Kamili Affirmation
---
My body bears strength, solid and firm
I am earth
My heart burns pure, a passionate flame
I am fire
My mind flows calmly, open and clear
I am water
My spirit breathes gently, a sacred breath
I am air
My being is empty of ego, yet encompasses all
I am space

My soul is a reflection of all existence
I am life
And I am complete
Asé
---
Written by Eternity Philops. Copyright © 2020
Frequently Asked Questions
Can I take this course if I am not Black?
Kamili Yoga™ specifically centers and serves those of Black/indigenous African ancestry. However, anyone of any racial or cultural background is welcome to take this course as a way to expand their knowledge in Afrocentric Yoga practices.
How long will I have access to the course?
After enrolling, you have unlimited lifetime access to this course and any future updates.
Will I be able to teach Kamili Yoga™ after this course?
The Kamili Yoga™ Beginners Coursse does NOT provide a teacher certification. It is solely for educational purposes in learning how to practice Kamili Yoga™ in your personal life.
Kamili Yoga™ teacher certification is provided only through membership to the Kamili Collective. Learn more about the collective by CLICKING HERE.
What is the refund policy?
Once purchased, there are no refunds on payments. If on a payment plan, any canceled/unfinished payments will result in loss of access to the course.
When does the course open?
The Kamili Yoga™ Beginners Course is in development and will go live in early 2021. Discounted pre-sales are now open!
If I am a member of the Kamili Collective, will I have access to this course?
Yes. All students of the Kamili Collective will be able to access this curriculum as part of their membership. They do not need to purchase it separately.
Your Instructor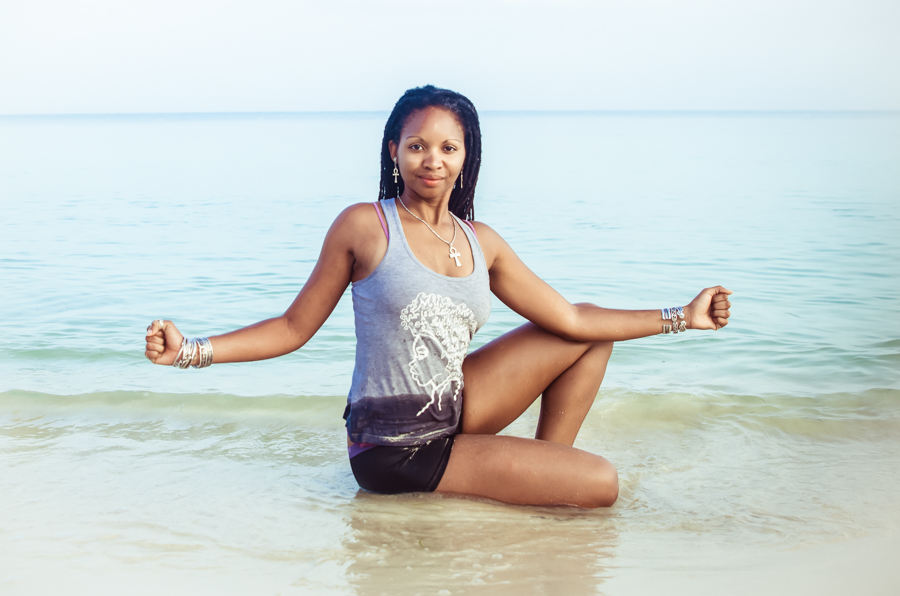 Yoga Educator & Wellness Coach
Certified Hatha & Kemetic Yoga Teacher
Yoga Alliance E-RYT: Continuing Education Provider
Creator of Kamili Yoga™ & Organizer of the Kamili Collective